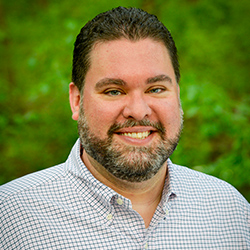 Luke Myslinski
BOROUGH COUNCIL  – WARD 2
FRANKLIN PARK BOROUGH
Luke moved to Pittsburgh in 1998 to attend Pitt, and decided to never leave. He moved to the North Hills in 2002, when he began working for former US Rep. Melissa Hart. Luke worked in Melissa's North Hills office, focusing mostly on Veterans' & IRS issues. He then moved over to the campaign office and ran her 2004 & 2006 re-election bids.
In 2007, Luke opted for a career change and joined Justus ADR Services, an alternate dispute resolution company with a mission to help people settle costly civil litigation as amicably and fairly as possible. He still works there today, directing all of the company's operations and working hand-in-hand with the mediators that resolve disputes daily.
Luke has been a resident of Brook Park for 9 years, and would never consider leaving. He lives here in Franklin Park with his family; they thoroughly enjoy all that the neighborhood and Borough have to offer, including the pool, parks, organized activities and more.
In December 2018, longtime Ward 2 Council member and Past-President Jane Hopey retired, and Luke interviewed for, and was selected as, her replacement. Luke chairs Council's Finance Committee, and also serves on the Public Works, Technology and Parks & Recreation Committees. He also serves as Council's Delegate to the Allegheny County Borough's Association.
Luke is committed to ensuring that Franklin Park remains the best community in Pennsylvania by continuing to build on the excellent foundation laid out by our current and former leaders. Franklin Park is an amazing community, with one of the lowest tax rates, and debts and expenditures per capita in Allegheny County. Our park system and golf course are second to none, as are our Police and Fire Departments. Our Public Works Department is the envy of the North Hills. Luke firmly believes that his job as a public servant is to continue this excellence and to support the well-maintained balance between further development and preserving Franklin Park's character.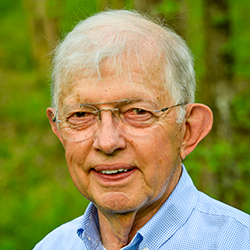 John Parks
BOROUGH COUNCIL  – WARD 2
FRANKLIN PARK BOROUGH
John is now retired from full time employment after 45 years as an employee benefit consultant and actuary. He was President of a consulting firm which ultimately became part of the Actuarial Consulting Group of Principal Financial. Currently he consults on selected projects as an expert witness.
While at Principal John was responsible for International Retirement and OPEB Consulting projects as well as assisting the Principal Government Relations office in the area of Defined Benefit Plan issues. Additional duties include strategic planning and special sales presentations.
Degrees/Certifications
B.S. in mathematics, Juniata College, Huntingdon, Pennsylvania
Enrolled Actuary (E.A.)
Member, American Society of Pension Actuaries (M.S.P.A.)
Fellow, Conference of Consulting Actuaries (F.C.A.)
Member, American Academy of Actuaries (M.A.A.A.)
Professional Involvement
American Academy of Actuaries

President – 2009
President Elect – 2008
Secretary-Treasurer – 2004-2007
Past Vice President – Pensions – 2002 – 2003
Executive Committee – Member
Board of Directors – Member
Technology Committee – Member & Past Chair

Committee on Qualifications – Past Member
Editor – Enrolled Actuaries Report
American Society of Pension Actuaries

Past President – 2000
Board of Directors – 1992 – 1996
Executive Committee – 1996 – 2001
Technology Committee – Member & Past Chair

Conference of Consulting Actuaries

Secretary of the Conference – 2004-2006
Board of Directors – Past Member
Past Vice President – Professionalism
Vice President – Member Services

North American Actuarial & Consulting Services (NORACS)
Habitat for Humanity Pittsburgh/Braddock Past Member of Board of Directors
Appalachia Youth Construction Project – 20 years
YMCA Past Member of Board of Management
Philmont Scout Ranch Backpacking: 8 years taking co-ed crew
Adult Administrator – Co-ed Venturing Crew, Boy Scouts of America
Volunteer carpenter for Katrina, Sandy and Tuscaloosa disaster reconstruction projects.
Continuous Volunteer – Beaver County Habitat for Humanity.
Fire Police Officer – Franklin Park Volunteer Fire Company. December 2015 to present
Captain Fire Police – Franklin Park Volunteer Fire Company September 2018 to present
Member of Council – Borough of Franklin Park, PA – December 2014 to present.
Vice President of Council Borough of Franklin Park, PA – January 2018 to present.
September 2014 – Completed 500 mile walk (pilgrimage) across Northern Spain known as the Camino de Santiago